Where can you work remotely in Guernsey?
Published Thursday 30 January 2020
by
Marike
in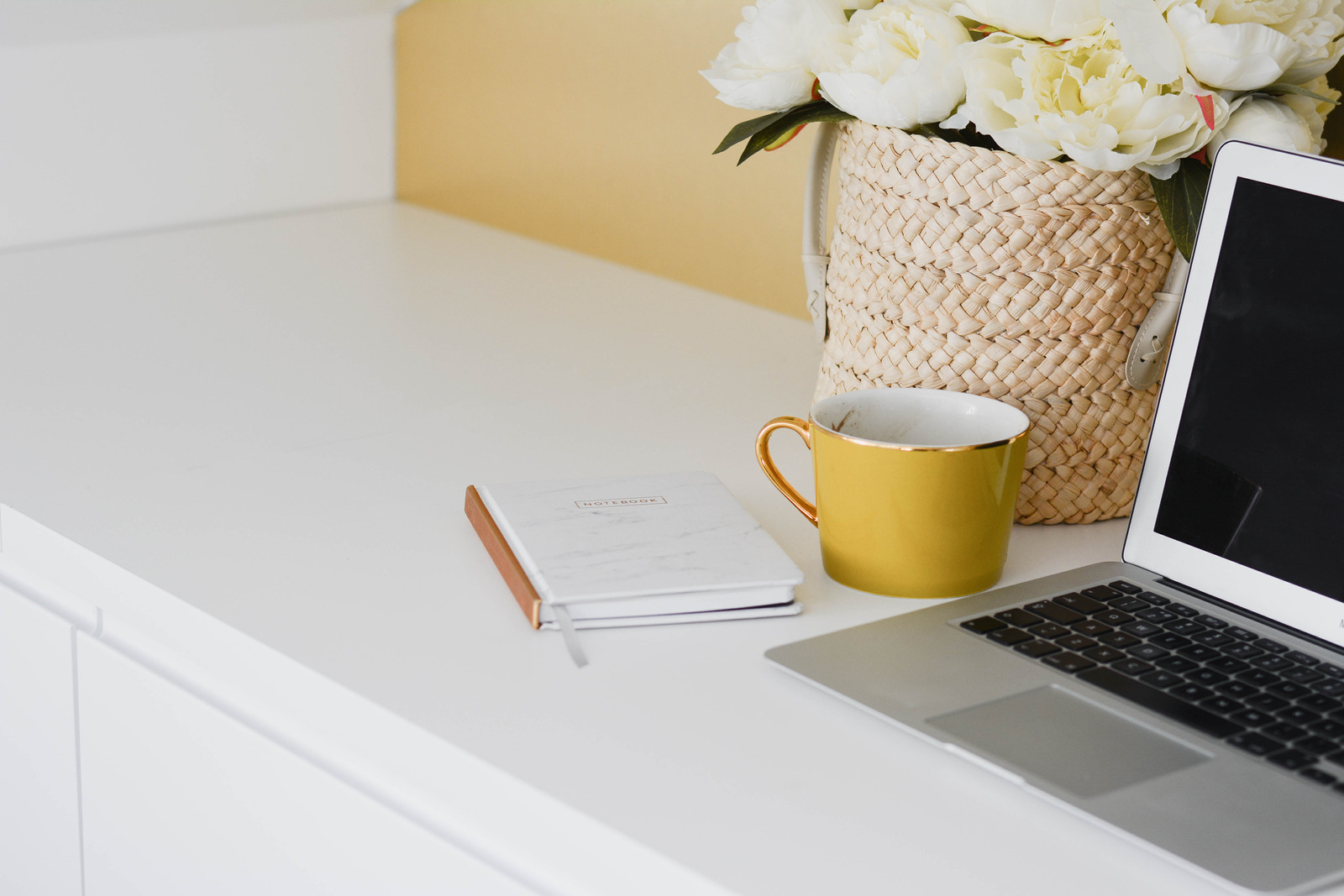 Where can you work remotely in Guernsey?
Results from our 2019 Future of Guernsey Workforce Survey highlighted the importance of flexible working opportunities for the island's employees and we only expect the demand from employees to increase this year. In fact, in a previous blog post looking at what it will be like to work in Guernsey in 2020, we're anticipating that that even more local employers will offer flexible working for employees with the aim of them achieving a better work/life balance.
Flexible working can mean working around school pick-up hours, but it also refers to the possibility of working from outside the office. Whether you work in an office, from home or switch between the two; you might be tired of staring at the same four walls.
Working away from the office in co-working hubs or cafés is on the rise according to Coworks and it is not hard to see why. There are many benefits to a change of scenery, whether it is to kickstart some creative ideas, find an informal space for a meeting, get away from other distractions, or simply to get some fresh air and a different perspective. Research from Gallup found that workers who spend three to four days of the week working offsite are more engaged in their jobs than people who are stuck behind desks all day.
If you are looking for a suitable environment to work from or have a meeting you want to organise out of the office, we have put together a handy guide of various remote working spots in Guernsey.
Co-working spaces
When it comes to a co-working space, then you need look no further than the Digital Greenhouse. The Greenhouse is split over two floors and is laid out specifically for digital freelancers and creatives with break-out areas, sofas, meeting rooms and plenty of desk space. It's designed to inspire with an industrial feel and quirky features, including mini greenhouses as meeting rooms. The Greenhouse has a range of memberships to suit individuals and corporates. Best of all it's quiet (but not too quiet), there's coffee and tea, free Wi-Fi and whether you take an allocated desk, corporate membership, hot desk or book one of their meeting rooms on demand, you'll have access to all their facilities. In addition to these features, in spring 2020 the Digital Greenhouse is going al fresco, with a private decking area being adding to their co-working space.
If you want somewhere that is free to work from then Guille-Allès Library is a great option. Although if it's peace and quiet you're after then the library might not actually be for you! Guernsey's Library is a hive of activity, hosting many events and exhibitions, but you can still find a peaceful corner where you can pop in your headphones and get down to some work. There is free Wi-Fi and as it is in the centre of town, it's easy to pop out and grab a coffee or some lunch.
Meetings and brunch
Our team's quarterly breakfast meetings at Christies are equally productive and delicious - we can vouch for the benefit of discussing everyday work topics in a different environment, and we are big fans of the chocolate that comes with your coffee.
For an informal breakfast meeting or working lunch then Octopus has some of the best views and food on the island. The seascape is good for sparking some creativity and the mornings are generally quieter so it's the perfect location for a breakfast meeting. Equally their sister café Le Petit Café boasts excellent coffee and a brunch menu and is a great place to work from with cosy corners for plugging in your laptop and blitzing your to do list.
If you want to enjoy the sunshine (when there is some!) then there's no better place than Coco. Grab one of the tables outside and enjoy some early morning rays or ask the friendly staff to switch on one of the outdoor heaters. Coco is great for brainstorming and discussing ideas, the coffee is fresh and the scrambled eggs are delicious. That said, if you're looking to have a more discreet conversation this little café might be a bit too busy.
For an out of town working spot then Vistas at Vazon Bay is a firm favourite. It has big tables (great for spreading all your work out on) free Wi-Fi and complimentary ocean sounds. They also make a cracking omelette!
Let's take this outside
There is an interesting alternative to the traditional seated meeting which according to Forbes has proved effective at cultivating better ideas, increasing collaboration and fostering better team connections: the walking meeting. Currently, people are spending an average of nine hours a day sitting at their desks, which is longer than most people sleep!
We had quite a lively discussion about this walking meeting format in our office, and about how feasible it might be. We decided that it depends on the context and the participants involved, but also agreed that some tricky meetings might prove easier to discuss outside than behind closed doors.
If you fancy trying the walking meeting then pick a route or select a destination and get your walking shoes on. Don't worry, you'll be in good company. Walking meetings were favoured by the innovative minds of Steve Jobs, Sigmund Freud and Aristotle.
Where are your favourite places to work from in Guernsey? Let us know!