HR & Payroll Services
HR, payroll and day-to-day employee management can be costly and time-consuming, which is why outsourcing payroll processing and HR can be a great benefit to a company. Whether you are looking for a partial or complete HR solution, Leapfrog Recruitment Consultants can help.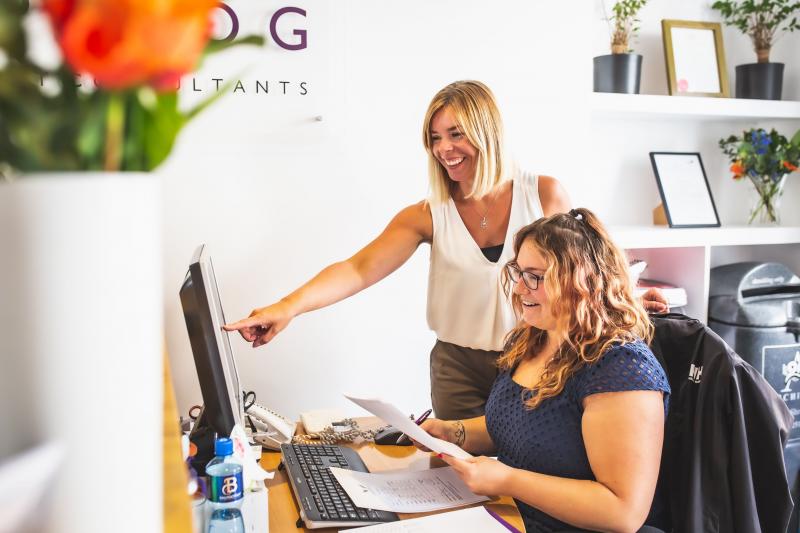 Why outsource HR & Payroll?
We offer a dedicated, tailored HR & Payroll solution to businesses of all sizes and status across a wide variety of sectors from trades to finance, and can cater for start-up businesses and established companies in Guernsey, Jersey, and the Isle of Man.
Our HR and Payroll services are fully compliant, reducing your businesses exposure to liability and risk. We are experts in human resources, recruitment administration, and payroll management and can ensure your business remains above board with the latest updates on employment law and regulatory requirements.
What's included in our HR and Payroll services?
Recruitment administration
Employee on-boarding
Employee exit
Employee relations
Consultation
Employee absence and return
Tax and social security
Health care benefits
Contract and temporary staffing
Full payroll administration
Training and development coordination
Are you a business start-up in Guernsey, Jersey or Isle of Man?
We also offer services designed specifically for start-ups or businesses that do not have a fully set up HR function, assisting with the set-up of agreement and letter templates and handbooks for your organisation.
It's all in the detail... Get a quote or contact us for further details, call Vicki Eppelein on 711188 or email [email protected]
Testimonials
Leapfrog provide us with a professional, friendly and accurate payroll service. They are always at hand to answer any questions we have around local SS and tax and also respond to our urgent requirements at short notice.
-- HR for an online gaming company
Leapfrog have been instrumental in assisting us since the launch of our business. By outsourcing our payroll to them we are able to focus all of our energy on running and growing our business. Their level of service and advice combined with their professional, efficient and friendly approach has been exceptional.
-- Mr Ranjan Vhadra Co-founder of First Contact Health
Guernsey Golf have used Leapfrogs HR Services for a number of years now and have always found the team to be professional and experts at what they are do whilst understanding the needs of our business. We have used them for simple and more complex HR matters and each time they have delivered a solution that works best for the business and our people. I wouldn't hesitate to recommend anyone looking to outsource their HR & Payroll to consider the services Leapfrog can provide.
-- Matt Groves, Director of Guernsey Golf