We are all saying flexible working, but do we just mean working from home?
Published Friday 10 July 2020
by
Vicki
in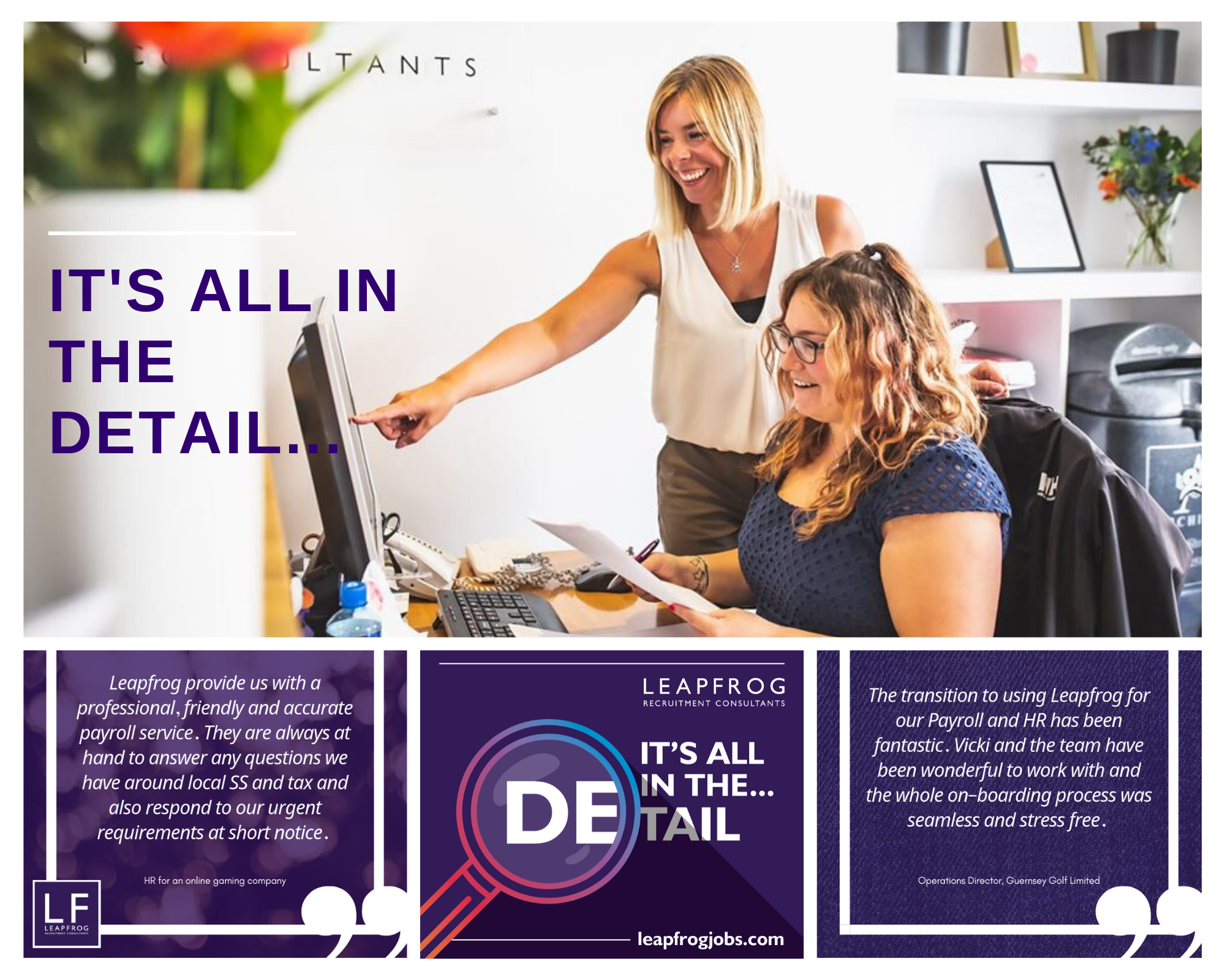 So, in Guernsey we all seem to be talking about flexible working at the moment, and I have recently presented on this at the BPP 2020 Human Resource in Financial Services Forum, and have been working on policies with my clients for their businesses.
In lockdown some of us were lucky enough to retain our jobs and work from home, but now we are out of lockdown and back in the office or looking at phased returns to being back in the office environment, it now seems all people are talking about is flexible working.
One thing we need to remember before we all jump on the flexible working bandwagon is that flexible working is not just about working from home.
If you look up the definition of flexible working, this is what comes up:
"flexible working is giving flexibility over where and when your employees work, taking into account their personal needs. It is a move away from the traditional five-day working week and nine-to-five working day, and often involves some degree of working remotely."
So, when you read this you can see it is not just about working from home, but could also be to do with a change in the standard of working hours.
Many companies are looking at their flexible working polices, or more correctly their remote working/working from home polices right now. Lockdown gave us a great trial period to see if this type of flexible working could work for our businesses.
As I have been doing with my clients recently, I would advise any business who is looking at reviewing or implementing such policies to really look at what they are doing and not to rush into something just because it is the ''trending'' term right now. You need to look at what policies you already have in place and why are you looking at implementing or updating this one. Is it for a genuine reason that you and your employees will benefit from? Or is it because flexible work and working from home is just the hot topic at the moment. Have you sat down and really thought about the practicalities and legal duties that should be considered.
The other point to note and something I have been saying for quite a while now is, yes we all successfully worked from home during lockdown, in as much as our businesses continued to operate, however, working from home during a lockdown/pandemic situation is very different to working from home in a "normal" situation. There is also the novelty factor to bear in mind. It was a novelty to work from home when it was forced upon us and for those of us already back in the office or heading back into the office, that is now a new novelty. You almost need to let the dust settle on all of this to really work out what works best for your business.
Now, I am champion of flexible working, I have been doing it in different guises since 2014 and really do get the benefits of it, not just as an employee but as an employer too. Anyone who knows me will know this. There are plenty of advantages I could go into, but there are disadvantages as well, after all, there are always two sides to everything. For any business looking to bring a flexible working policy or even just a working from home policy into place you should consider these, not only from the business perspective but your employees perspective and also all of your employees perspective not just those working flexibly.
Guernsey held their first ever Disrupt HR event in March (pre lockdown) where one of the speakers, Phil Eyre spoke about flexible working. His title "our people don't want flexible working" was meant to be disruptive, but his point was very apt in that it is not that people do not want flexible working, they do, but their flexible working, be it working from home, working reduced or compressed hours or whatever the case may be, should be meaningful. This really resonated with me, and I believe this is something we should all think about when looking at flexible working.
If this is something you would like to chat about further with me, even over coffee somewhere (now we are out of lockdown) please get in touch, it is good to talk and I do love a good latte as well!