Two years on
Published Thursday 29 October 2020
by
Vicki
in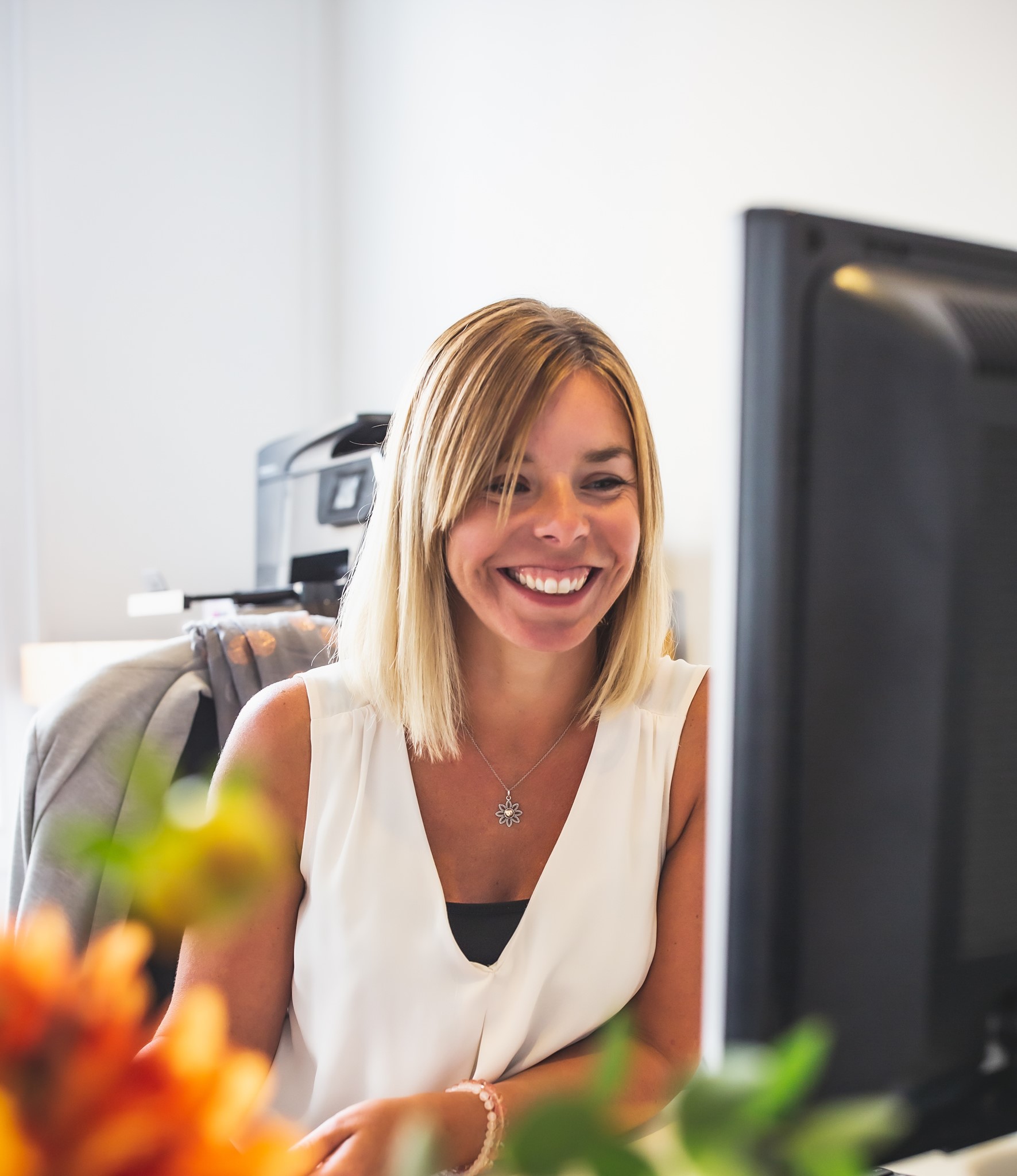 On 1 October 2018 at 8.30 am, I walked into the Leapfrog office on my first day as their new HR and Payroll Services Manager. I sit here now at my desk taking some time out to reflect on the past couple of years.
I was joining a reputable team; Leapfrog was established almost two decades ago and has been helping Guernsey businesses with recruitment ever since. Having started my HR career working in recruitment some 17 years ago, it was not an unfamiliar place for me to be going. I was not joining them to do recruitment, however, my role was to set up and run their outsourced HR and payroll service, a separate venture for the company. Leapfrog had already been offering a payroll service for some of their clients so building on this and offering an outsourced HR service seemed the next logical step. It is a service that compliments recruitment and I was excited to be joining the team to develop this side of the business.
Two years on, we are working with some great local businesses from varying sectors including trade, commercial, retail and finance. We offer tailored HR and payroll solutions to businesses of all sizes, providing a bespoke service to meet our clients' specific needs, either on a retainer or ad hoc basis. We have solid experience catering for established companies in Guernsey as well as start-ups, offering them professional support in the early stages establishing their HR and Payroll needs.
Laura, one of my colleagues, asked me a few questions about the past couple of years.
What has been the biggest challenge? Without a doubt the implications of COVID-19 which have been a challenge for all businesses and continues to be. Not only the work involved from payroll perspective, dealing with the deferrals, changes in salaries during the time etc., but also on the people management side. My clients vary from trade to commercial to finance companies. Some of them were in a position where their employees could continue their work, being based at home - yes, not ideal, but some but continuation nonetheless. Some, unfortunately, due to the nature of their business, either had to temporally cease work all together or reduced their employees' hours due to a decline in their business.
What have you enjoyed? I have and always will enjoy becoming part of my clients' teams. Whilst I might be an outsourced function for my clients, becoming part of their internal team is part of my ethos. How can you assist with their people management if you do not know the business, the strategy and people involved at all levels? I have got to know some amazing business leaders, learn about and work in sectors that I would never have, had I been in a 'normal' HR role for a corporate company. I also enjoy working with my team at Leapfrog. Luckily (and honestly!) I am one of those people who really does enjoy my job, I work with lovely people and have great clients, I don't dread Monday mornings.
If you could go back in time, what advice would you give yourself two years ago? I came in to develop a specific function for Leapfrog, so my advice would be to anyone doing something similar or setting up their own business. Whilst doing your research on what your competitors offer is essential, you should always have an eye on what is going on in your market, keep your focus on what you do and do the best at that.
Also network, make contacts and ask questions about what other people and businesses do. One of my other ethos in this role and life really, is that it's all about collaboration. Make contacts with people and share those contacts. For example, I am not expert in the ins and outs of pensions (I still like to think I am young enough not to worry about that, which I am totally not, by the way!) - I know what I need to, but would never claim to be an expert. I do, however, know people who are experts, so when my clients ask me about setting up schemes for their employees, I introduce them to the right people who I know can help them. I don't get a fee or a kick-back for this, or indeed want one; I just want the best for my clients and our local businesses.
Even connect and network with your competitors and other industry professionals in your sector. Whilst yes, you might at some point be tendering for the same business, there may be times where you can work together.
Finally, when bringing cake to the Leapfrog office, always bring chocolate cake (seriously, they love cake here!).