Ensuring best practice in every detail
Published Friday 29 January 2021
by
Marike
in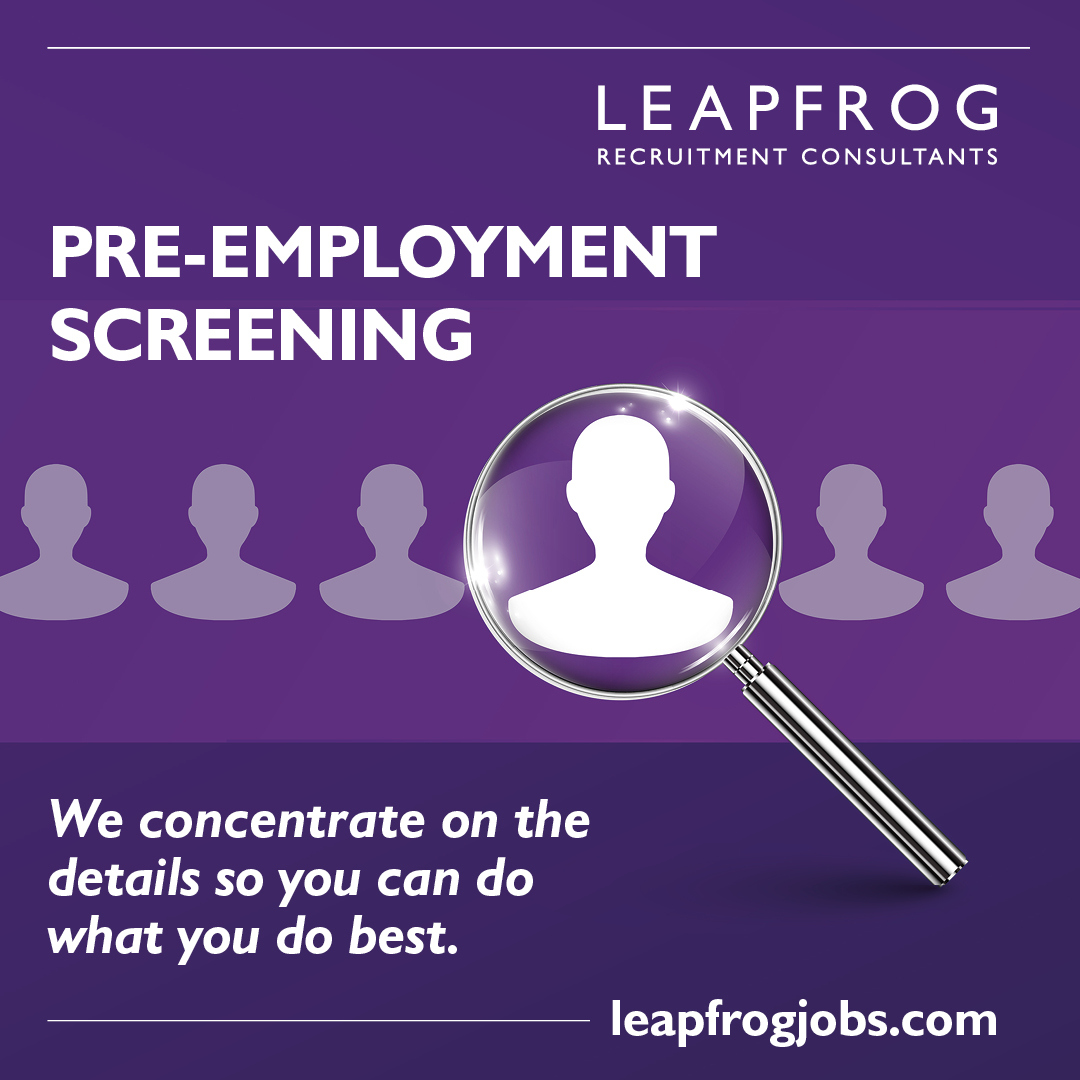 What's the point of Pre-Employment Screening? On the one extreme, there is the mitigation of risk; making sure that your new recruit does not pose any risk to your company's finances, brand or operations. Relevant and appropriate background checks into new employees' qualifications, career history and criminal records are essential to the financial services industry. At the other end, there is the basic and necessary information collection required to add a team member to your company's databases. It might sound mundane and tedious, but correct names and surnames for new email addresses and website listings, accurate payroll information, and up to date contact details are all bare necessities for best HR practice.
This information needs to be collected and input accurately and reliably, without bias, within specific deadlines, and very importantly – without annoying your new staff members! All personal data should be managed and transferred to you securely, highlighting any potential risks or discrepancies and providing a complete representation of your company's latest acquired asset.
By outsourcing your company's employment screening to Leapfrog, you can rest assured that every new employee will experience a smooth induction to their new position, perfectly aligned with your company's culture and ethical standards. We can take a lot of work off your hands without compromising the standard of the result or the process, ticking every box on the list, every time. We have a standard set of checks that we recommend conducting, but we know that different industries and companies require different levels of screening, which is why screening lists can be adapted to reflect your company policy.
We make it our business to know the requirements and data protection legislation of different jurisdictions, and we maintain open communication with your company about our results and experiences during the process. Our services might run so smoothly that they appear automated, but you can be sure that there is a discerning Leapfrog team member compiling and scrutinising all information at all times. As one of the island's only recruitment companies to provide a complete HR offering, we take every aspect of HR seriously and that translates to all services that we perform for our clients.
For more information on Leapfrog's Pre-Employment Screening Services, see our website for more details (https://www.leapfrogjobs.com/pre-employment-screening) and get in touch with Vicki Eppelein.