Disrupt HR
Published Wednesday 11 March 2020
by
Fiona
in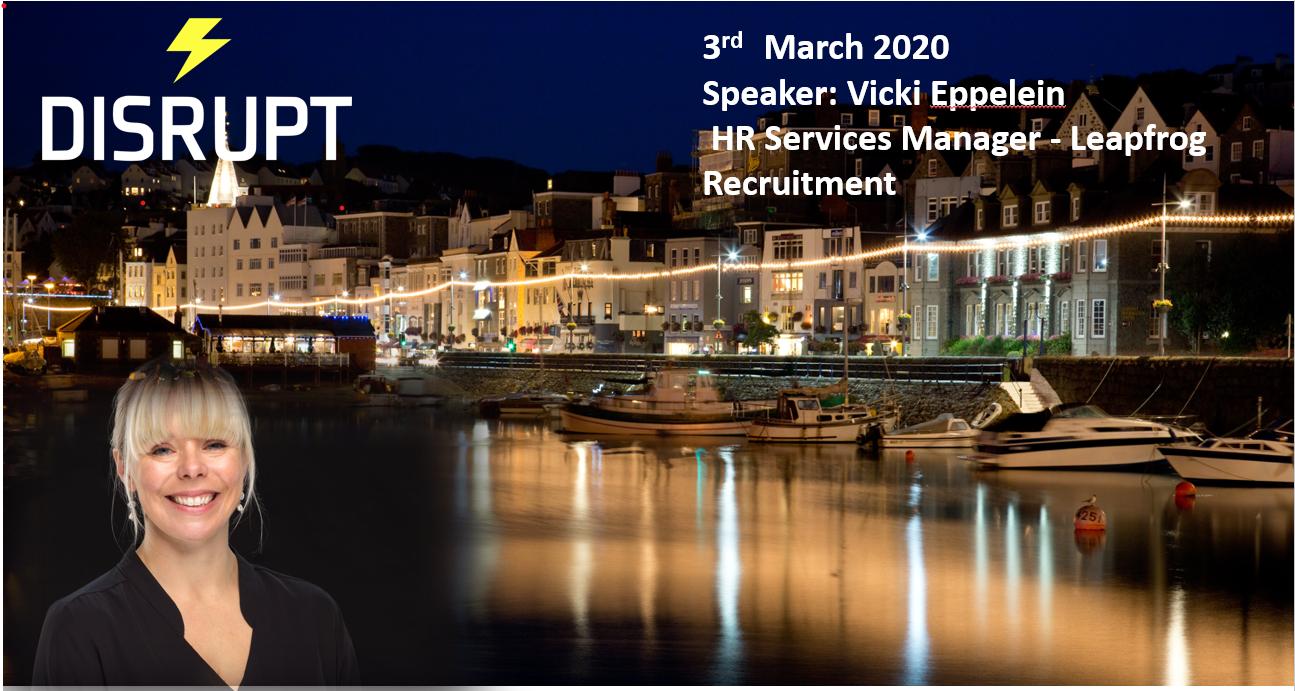 We had the pleasure of helping sponsor the DisruptHR Guernsey event (March 03,2020).
Disrupt HR is an event where 14 speakers are allowed 5 minutes each, with slide rotations every 15 seconds, to teach us something and quick– reminiscent of HR speed dating!
A week down the line and there are quite a few of the topics still being discussed around the office.
All speakers were interesting but the two that resonated more personally were from Leyla Yildrim (Chief Strategy Officer PWC) on ' The Forgotten Talent pool – Why Old is the New Gold' and Sarah Ash (Employment Lawyer from Walkers), " Turn up the Volume – its time to talk about the Menopause"
Leyla's speech was about companies bending over backwards attracting the young, offering flexi hours, casual working environments (pool tables and great coffee machines), these companies spend a lot of time and energy on attracting the young but are forgetting their older candidates.
The same marketing vigour is not ploughed into attracting those in their 40's and 50's, you know, the ones with extensive knowledge, experience in their field, life experience, strong work ethics, those that have already learned how to deal with change, how to adapt, to learn new skills...
Their PWC survey showed the younger staff and/or graduates did not make a company more successful, companies needed both young and old. Don't just keep targeting the youth, you need to remember 'the mature' too!
Next up on top of the charts for me, was Sarah Ash. "Turn up the Volume – its time to talk about the Menopause.
There are some who have no issues with their menopause ('their' because each woman is different), where as others can have chronic issues that can be debilitating. Our suggestion is for employers to look into this further and take it rather seriously!
Also, a mention to our very own, Vicki (who was one of the speakers) who did a fantastic talk on 'Ghosting in the workplace'
We thoroughly enjoyed the event and were honoured to be part of it, and we are looking forward to continuing support towards DisruptHR.
For more information visit: https://disrupthr.co/about/