Determination, communication and a sense of humour – surviving recruitment during lockdown
Published Wednesday 29 April 2020
by
Marike
in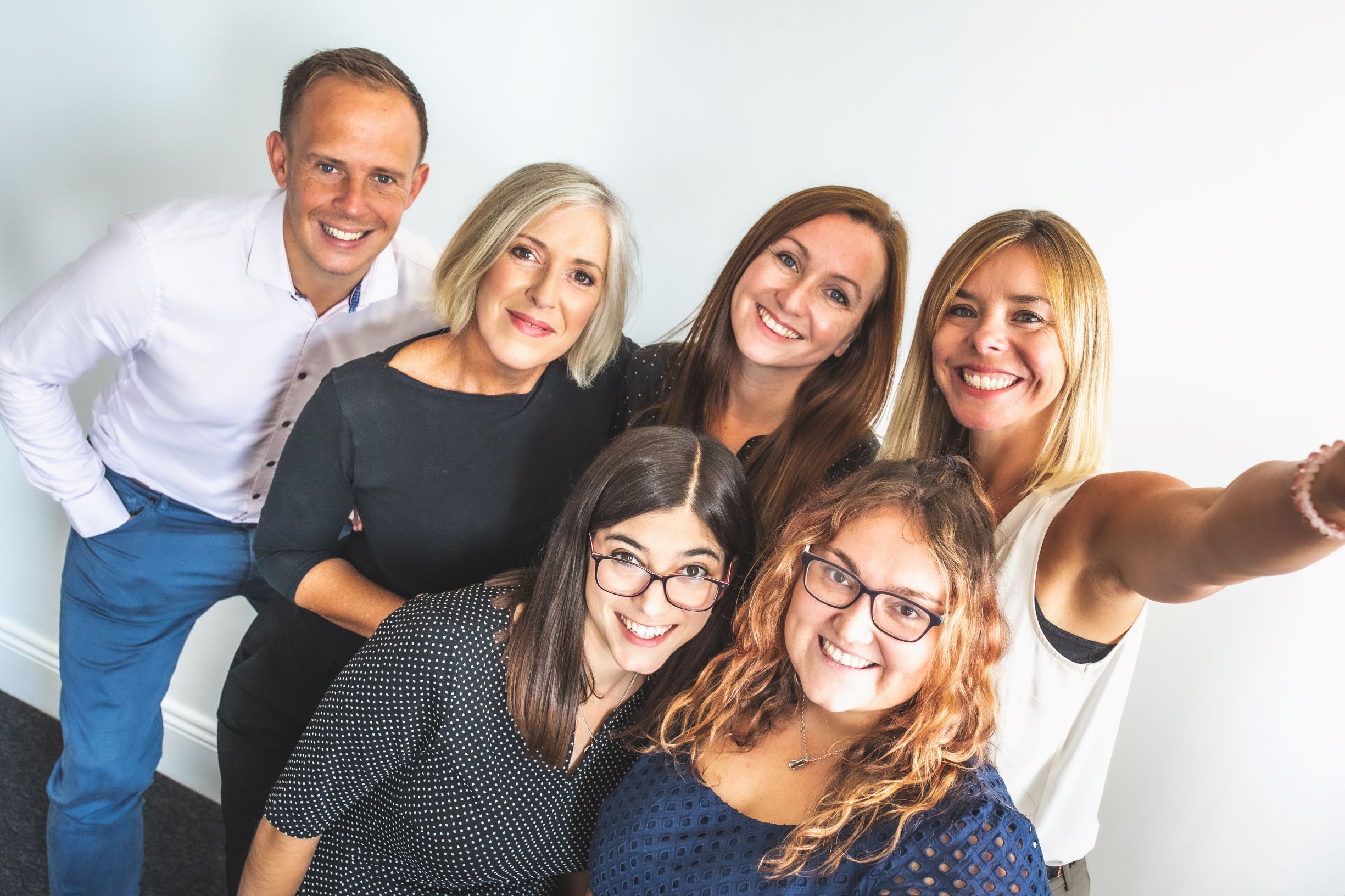 Determination, communication and a sense of humour – surviving recruitment during lockdown
With the exception of a few industries which have always been conducive to remote working, I can't think of many companies worldwide who have not had to make dramatic changes to continue their business functions where possible; and those folks who have always been working from home were suddenly faced with many more 'office tenants' than were previously around; some requiring online schooling and creative co-working setups at breakneck speeds… without driving each other completely 'round the bend.
Carrying on with recruitment was no different at Leapfrog; we are incredibly lucky to be able to work fairly seamlessly from wherever we are and while certain challenges needed to be sorted out, as a small team we had the freedom and shared motivation to carry on with our services as close to usual as we could, but unfortunately this isn't the case for every business on Guernsey. Even large international companies who 'should' theoretically have been able to keep calm and swiftly carry on implementing remote work, faced restrictive policies that called halt to many aspects of business movement, including recruitment.
Where does that leave everyone involved in the career market, though? The HR teams who have been sifting through and interviewing countless applicants; the managers and colleagues desperate for a specific set of skills to carry on with a complex project; individuals mid-way through accepting offers with bills piling up; the brand new trainee who was supposed to start next week; the passionate consultant who has just left a secure job to take a travelling sabbatical?
Our services as recruitment consultants and HR specialists changed just as much as our office spaces did, and we had to work even more closely than usual with everyone involved to see where we could find feasible solutions to unusual and unexpected problems. Nothing happened in the blink of an eye, but with some gritty determination and understanding on everyone's behalf, interviews have been held, offers made and accepted, and candidates have started new roles at new companies with limited to no personal interaction – a brand new experience for everyone involved.
One such candidate was kind enough to provide a summary of their experience of securing a new contract during lockdown, and I include it below (I certainly couldn't have said it better myself). This candidate is a professional contractor and a specialist in their field, and the company in question was delighted to welcome the new recruit. After some time of deliberation and sorting out proper hardware issues, my candidate was remotely onboarded and welcomed to 'the office' with open arms:
"The uncertainty after lockdown of finding an available position, let alone securing said position and then the logistics of onboarding, was a real concern. However, with innovative thinking and perseverance by my consultant and contracting company, we found the solution that worked for us. Being a 'remote' newbie can be challenging in terms of Systems and Home location issues, but it has proved uniquely rewarding for these unique times and I have found meetings are now never 'remotely' boring!"
I am incredibly relieved for the candidates that we are placing during lockdown as well as for their employers; those businesses who can carry on are driving the struggling economies and enabling other functions – even though it might not really feel like you're doing much from your dining room table/sofa/kitchen counter. I'm truly grateful for the abundance of tech and apps that have enabled remote placements, but I maintain that it's the solid teamwork between everyone involved that is leading to the success stories. Our candidates and clients have shown such resilience and patience in the past couple of weeks, and it makes the result so much sweeter. It's awkward and strange, but with determination, open communication and certainly a good sense of humour, things will keep on moving and eventually get back to normal.
If you're stuck in the middle of a career change, job search or if you're facing unexpected redundancy – please come and speak to us. We'll do our best to help you hang in there until we find the right company willing and able to go the extra mile to have you on their team.
#GuernseyTogether