A day in the life- working from home: Vicki
Published Thursday 9 April 2020
by
Vicki
in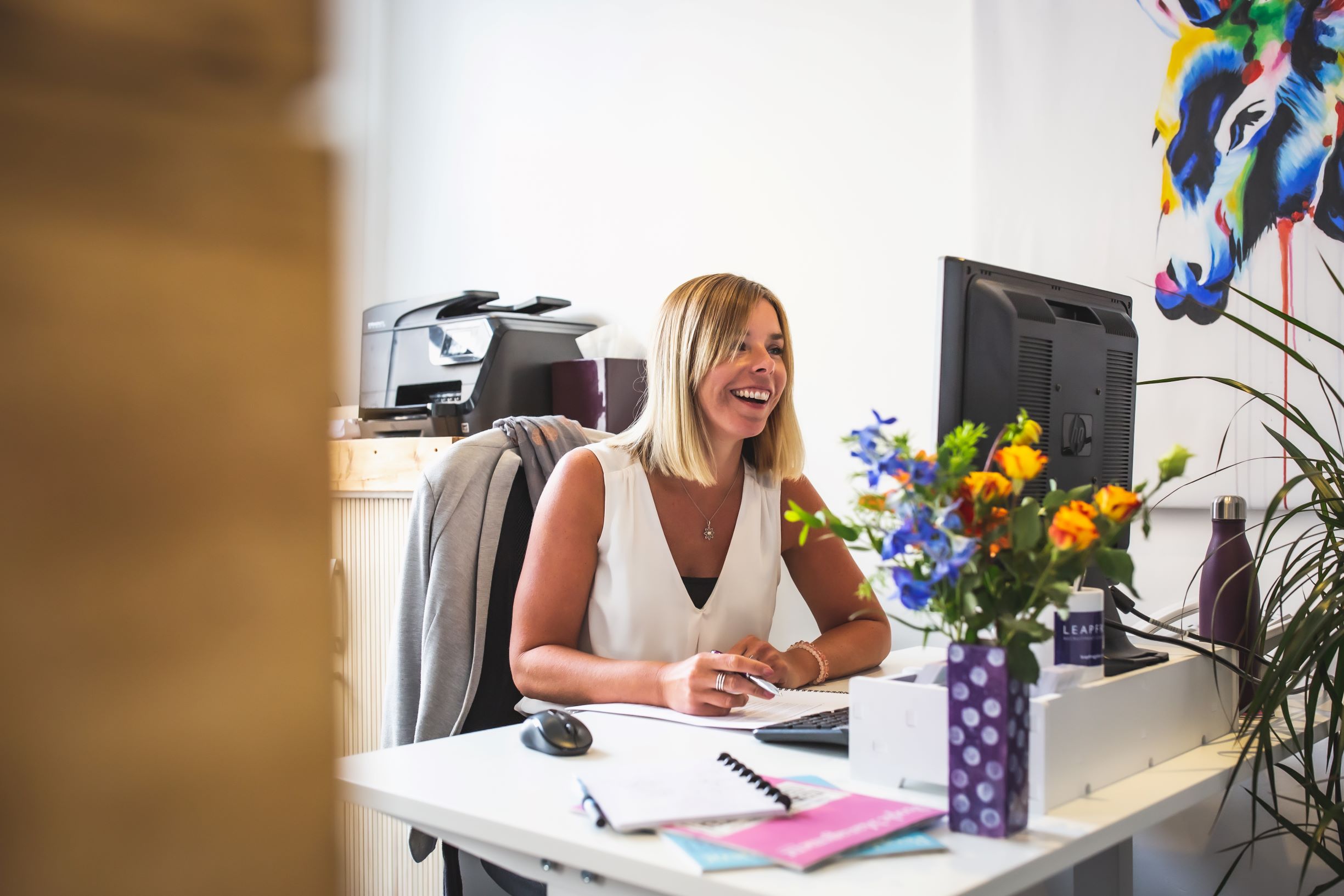 So many of us have had to adapt our working lives over the past few weeks and some of us are in a fortunate position where we can continue to work. Only now, we are based in our own homes.
Working from home is not new to me. Before joining leapfrog I worked remotely, sometimes in my clients offices but a large proportion of the time was from home, so I guess you could say I am a seasoned home worker. However, in my previous life I wasn't on lockdown and would still be able to leave home for meetings, go the gym, do some shopping, go on holiday, etc, etc.
So what is difference about it now? Well firstly I am in a different home, so the environment has changed albeit there is a feeling of deja vu as I sit here typing away on my big Mac (that's what I call my iMac) with little mac (my MacBook) also running by my side. The other main difference is that when I work from home normally I am the only person in the house, my partner is also undertaking his role working from home so I effectively have a new work colleague, as does he.
We are hearing lots from people about working from home and there is a massive amount of hints and tips already online about how to manage your day, so I am not going to bore you with that, I am just going to list some of the things that have changed in our household now we are both working from home.
An obvious one to start with, the commute is somewhat shorter, I am saving on petrol and I do not have any parking worries about getting a ticket.
My work attire has changed from smart casual to casual casual, I know some people say it is good to get changed into work clothes to set you up for the working day and although that will work for some people, I do love constantly being in my yoga gear.
That leads me nicely on my next point, my office is also my yoga room (as well as the spare room and the room for hanging up washing in and generally dumping stuff in) so I can easily get in a little yoga practice during my break. However, at the end of the day and at the weekend, I always shut down my computer so my yoga space goes back to being the sanctuary it is meant to be, when it's not a space for hanging up the washing of course.
The dishwasher seems to be in use a lot more, of course we are home more so we are making more dishes but it does amaze me how much more. (Thank god for dishwashers though I would not be as happy if I were handwashing that many dishes).
I'm back to listening to Radio X during the day, in my previous life I would have this station on all day whilst I worked, we do have the radio on in the background at times in our office but I am fan of the music played on Radio X.
I will say though and have always said this about working from home, I am so much more productive and find the day passes for me really quickly. I do miss the interaction of being in the office and of course I miss my colleagues and the general chit chat that being in the office gives you, but thankfully like so many others in this position right now we are all in touch on daily basis via skype/WhatsApp/email so the team feeling is still very much in place at Leapfrog.
The final point I would say is I've had a birthday whilst in lockdown, which has been strange to not celebrate it with my friends and family, this I will make up for when normality does return. Of course and most importantly once I am back in the office with my colleagues I will be getting in some cakes/goodies to share, don't worry guys I will not actually bake anything as we all know I am no baker.