Background screening – what can an employee expect from the vetting process?
Published Wednesday 10 February 2021
by
Vicki
in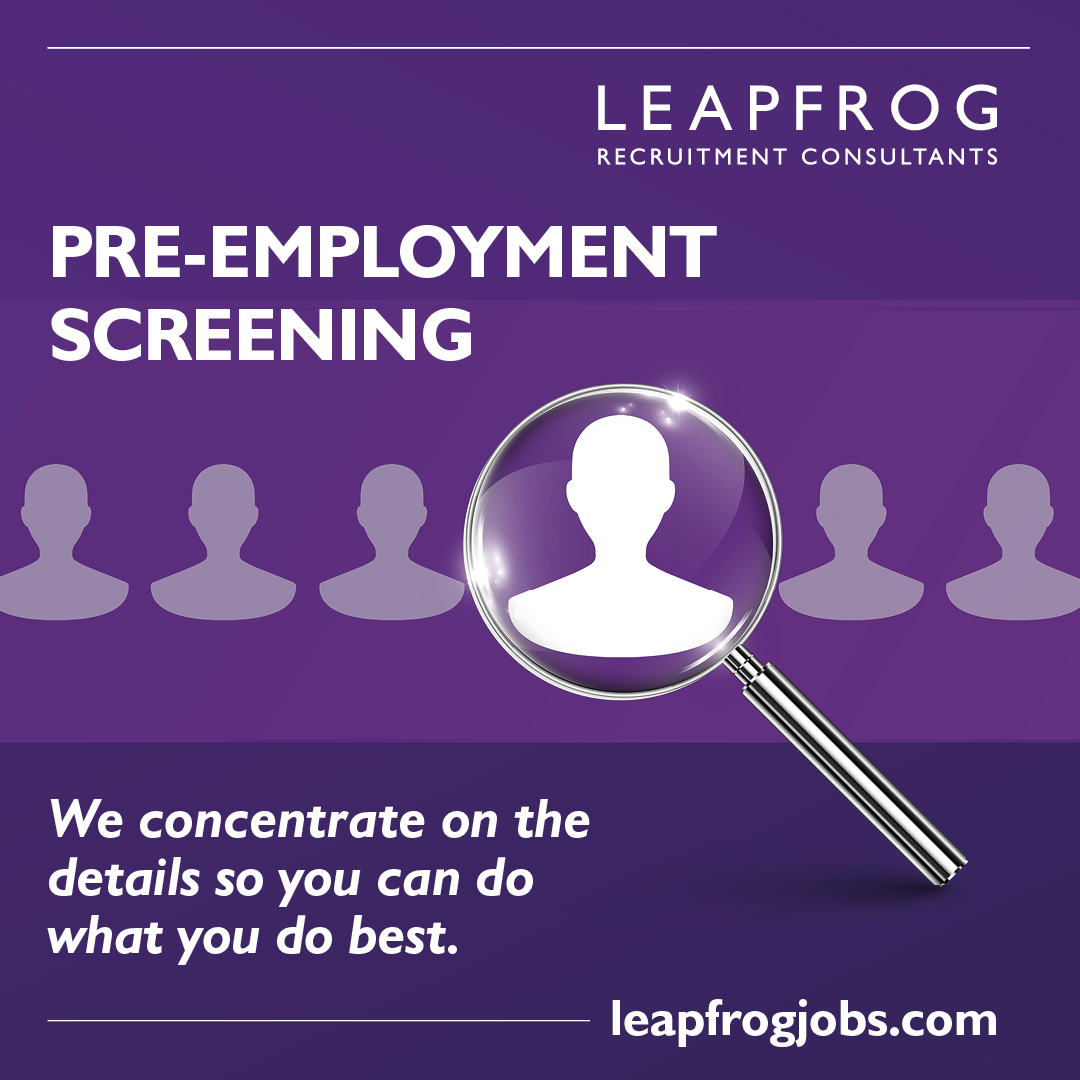 We have provided some information on our Employment Screening Services for our Clients, but what is the process like for the new employee? Being screened for a position that you have already been offered and accepted can sometimes feel very intimidating and intrusive – similar to that uneasy feeling when you pass the 'Nothing to Declare' sign at the airport and feel terrified even though you are not hiding anything in your luggage.
Rest assured; the aim of pre-employment screening is not to catch you out or to unearth your deepest, darkest secrets. Companies invest significant amounts of money to construct their employee teams in such a way that the business performs optimally. Doing their due diligence on new comers is a basic step of risk assessment, much like you would investigate multiple options before choosing an insurance firm or an internet service provider. You need to compare prices and packages to make sure you are choosing the best deal for your needs and not just choosing the most convincing advertising campaign.
The level of background checking is dependent on the job and the jurisdiction in question, but the basic purpose is to make sure that you are who you say you are on your CV and that you do not pose any legal risk to the company. To investigate, a company will require formal identification documents, employment permits, employment references and proof of your stated education, qualifications and/or professional memberships. A basic criminal record check will be requested, usually containing information about unspent sentences over the past 5 years (this may vary based on jurisdiction).
Depending on the position and the company, having a criminal record does not necessarily mean you will not be able to secure employment. If you have a criminal record or entries your basic disclosure, the best way to handle the situation is to communicate this is prior to your screening request, or upon providing your basic police check. In our experience, employers are usually willing to hear an employee's side of the story, as context is important in these matters. Some industries have strict policies about recruitment and criminal records; if you are concerned about this, you could contact the company for more information. You can also ask your recruitment consultant to check this on your behalf.
Employers might also check that there are no international sanctions which prohibit you from working in a certain industry, and take a look at whether you are presented in global media in a negative light. Any newsworthy PR attached to you will be associated with your employer's brand and they need to make sure that new recruits fit in with the company's ethos and values.
A company might make use of the screening process to collect onboarding information, such as account and tax information to set you up on payroll, and emergency contacts for your personnel file. Some positions might require further, more detailed screening, which would be proportionate to the industry and context of the job, such as credit reports for employees who work with large sums of money, health tests for physically demanding roles, or enhanced police disclosures for those working with vulnerable members of society.
The results of employee screening will never be viewed in isolation and any red flags will be discussed with you. If you have any concerns about background screening and how it may affect your career, feel free to get in touch with the Leapfrog team to arrange a chat.